Last year Steve Stoute, one of the people I look up to, released his book "The Tanning of America." The book is focused on how Hip-hop has gradually over time transitioned to the forefront of pop-culture globally. Along though the Olympics aren't over yet, in lieu of Serena Williams c-walking I've decide d to pick out my top 5 tanning moments thus far.
5. Michael Phelps shouts out Young Jeezy and Lil Wayne after winning gold Medal.
During an interview after he won his gold Medal, Phelps mentioned the two tweets he received from Wayne and Jeezy. Peep the shout outs here
4. Ryan Lochte wearing a grill made by Paul Wall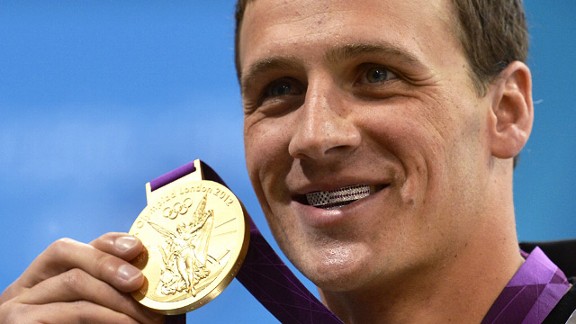 Not gonna lie, I thought the grill phase of Hip-hop was over, but Ryan Lochte wearing one after his gold medal victory just might bring them back in style.
3. Gabby Douglas hittin her Gold Medal Victory Dougie

It's so dope how the dougie has become such a universal phenomenon. I'm glad to see Hip-hop represented at the Olympics. The You can peep the video here.
2. Serena Williams C-Walking after her Victory
Video here. A lot of you will say this was ghetto, and tasteless. To that I counter, STFU. I thought this was a dope because gang related or not, it's Serena having a candid moment. In her mind she's still a girl from compton. C-Walking at the Olympics, who would have ever thought that would ever happen?
1. Beats by Dre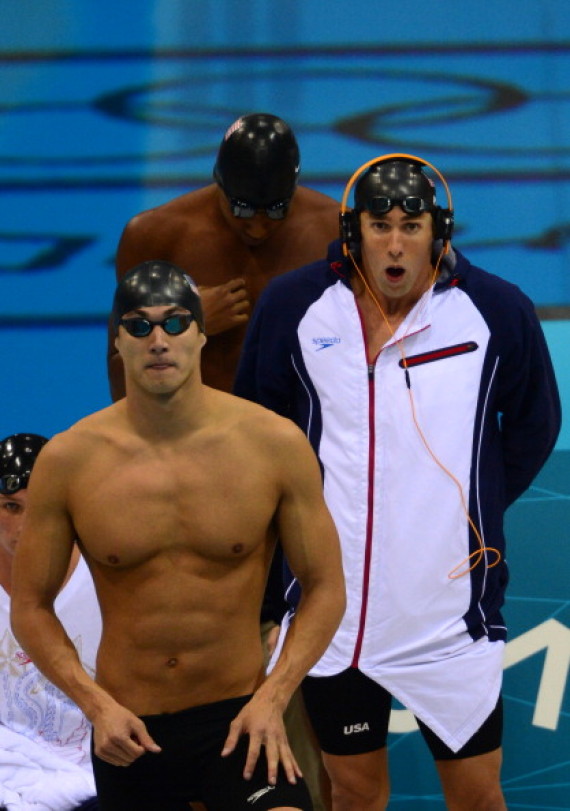 Beats by Dre holds the #1 spot well…cuz who doesn't have them. Almost every Olympian in London is sporting a pair of Dr. Dre's headphones. This is the subtle influence that Hip-hop is slowly having on the world.